Kayak Tour
If you have experience you can use the hard kayak, if you are just tasting this sport, go for the inflatable one!
Canyoning in Susec
There is nothing better than jumping, rappelling and swimming in the cold, chilling, crystal clear water on a scorching hot day.
Long Rafting
If the water level allows it we can paddle four stretches in one go with highly adventures parts and with some more relaxing sections as well.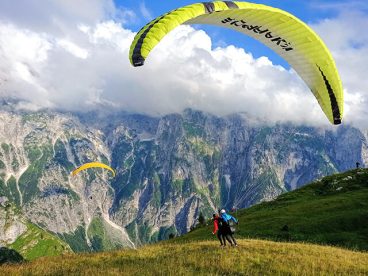 Tandem Paragliding
The Dream of flying now begins. You are sitting comfortably in the harness and experience the freedom of flight.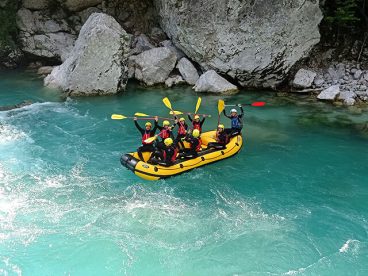 Classic Rafting Tour
Depending on the water level we paddle on one of the shorter but always exciting stretches of the river in rafts with the capacity of 6-8 people.
Kayak School
Soca is ideal for learning kayaking since it has sections with various difficulty. Both beginners and highly experienced riders find it great fun!